Friday Game Night Meet Up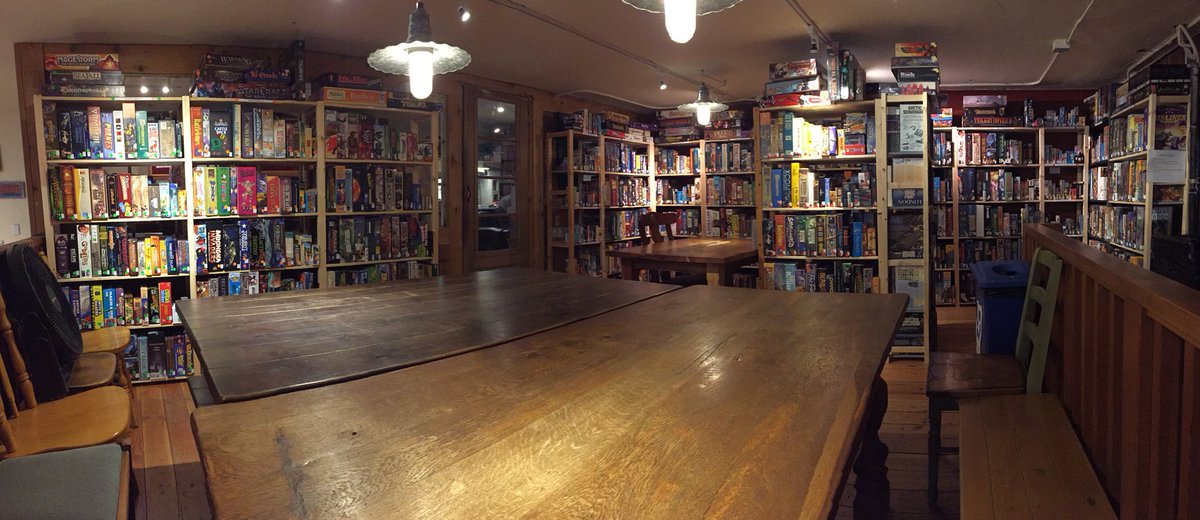 Friday Game Night Meet-Up
Fridays @ 7pm

Free

New to the area or not?
New to gaming or not?
Married, single, or not?
Doesn't matter!
Everyone is invited to this kinda meet up.
We've been asked many times if our Friday Game Night is a good place to meet other gamers, and with our usual open structure it's often hit or miss. We want to facilitate gamers meeting up with other players. It won't replace regular open play, but we're going to try add on this structured approach to Game Night for those who want that.
Everyone is welcome at our Friday Night Game Meet-Up. We're just here to help you mix, mingle, and play board games.
Every Friday, that is not an event night (Ex. Beer & Board Games), we will facilitate a game night starting at 7pm sharp.
This is free, but you will need to pre-register by 6:30 that day so we can RESERVE enough tables.
Then show up on time ready to meet new players and play games. At 7pm sharp we will start, and you'll grab (or have grabbed) a seat at one of our numbered tables with the exact number of spots for all registered attendees.
This means if you arrive with a friend you can stay together, just grab a seat at a numbered table. but each table will be assigned a certain number of players. This means if you arrive on your own, no worries, you just need to grab a seat by 7.
Example: You and a friend can grab a seat together at a table marked for 5, but by 7pm it will have 3 other people at it for a total of 5 players.
At this point you and your new gaming friends will pick a game to play. You're welcome to bring your own games, choose from our library, and/or we can make suggestions, but you do need to include everyone at your table. So be ready to teach or be open to playing something new.
Because we want to encourage you to meet & mix with new players we're turning this into a meta game.
Every new person you play a game with will earn you a point*. At the end of the year the person with the most points will win the title of "Friendliest Gamer", and there will be prizes for the top 3 friendly gamers.
We'll be there to help with introductions, and to help suggest games up until 11pm, but we won't re-number or assign tables beyond the first each evening. If you organize further games with other attendees that evening you can receive points for new gamers up to a second table.
Sound like fun?
Call the store to Sign Up. 206-282-0540
Winner of our 2018 "Friendliest Gamer" will be announced on Dec. 28th.
Winner will earn the title of "Friendliest Gamer" and a $100 gift certificate to the store.
2nd Place - $50 gift certificate
3rd Place - $25 gift certificate