Posted on
By Soby Haarman (She/Her)
Posted in Staff Picks
Curious as to what the BHG staff is loving right now? Look no further!
Every month BHG staff pick out 1-2 of their favorite games to share! We strive to highlight a diverse range of tabletop games!

What would be your top pick this month?
Josh's Pick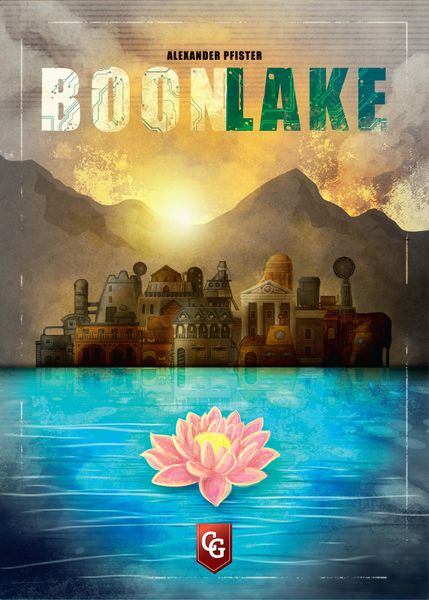 Boonlake (2021) - Civilization, Economic, Exploration, Territory Building
In Boonlake, players take on the role of pioneers searching for a place to settle along the shores of Boonlake. This place, which was long ago inhabited by humans, has gone unexplored for years. Between exploring the landscapes, raising cattle, building settlements, creating infrastructure, and producing raw materials, the options for what you can do are nearly endless. Due to a novel action mechanism, each game progresses differently, meaning you can play a slightly different game each time!
Kyndra's Pick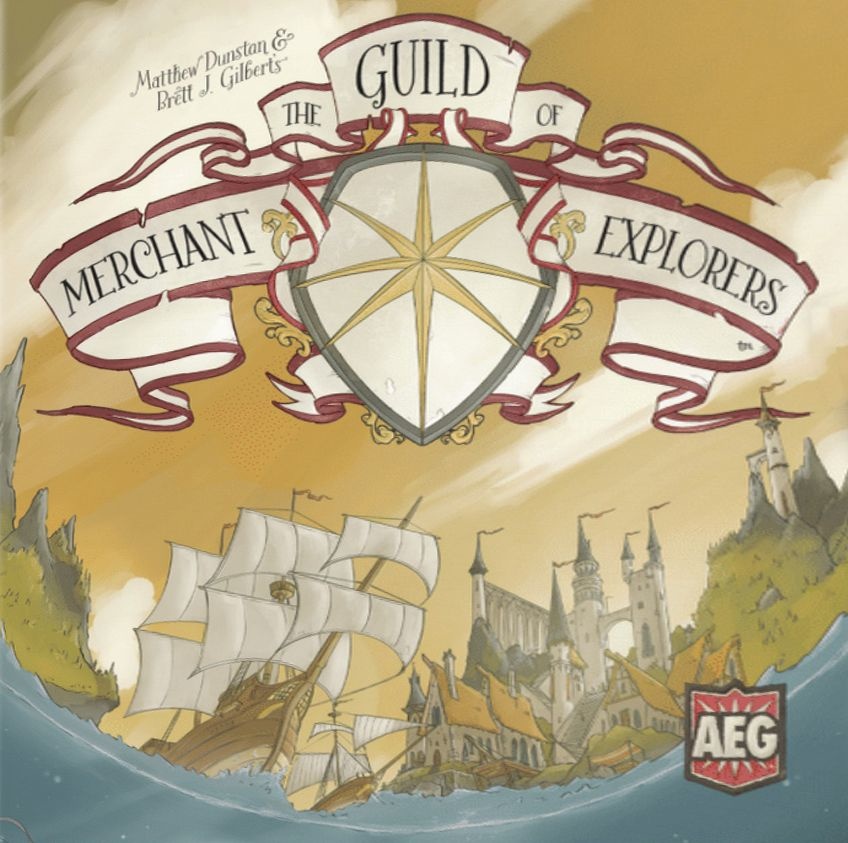 In Guild of Merchant Explorers, players are competing for the most victory points (VP) by establishing trade routes and building cities. By shuffling and revealing the terrain cards, players are able to develop new trade routes based in their starting areas or previously developed cities. By placing cubes, players will complete as many areas on their board as they can. However, all cubes except for cities are cleared at the end of the round, meaning that if a player doesn't establish new cities they will be stuck exploring the same areas. With multiple copies of four different maps, this game is designed to be able to support remote play with one or more copies. 
Jeff's Pick
Alhambra (2003) - City Building, Drafting, Hand Management, Set Collection
In Alhambra, players are responsible for hiring the best teams of builders to work on the construction of the Alhambra. However, regardless of their origin, the builders require payment in their nation's currency. By gathering the necessary currencies from the open money market, players will be able to construct towers, gardens, pavilions, and more to collect points. Once the building market can no longer be replenished, the final scores are tallied. The player with the highest score wins!
Soby's Pick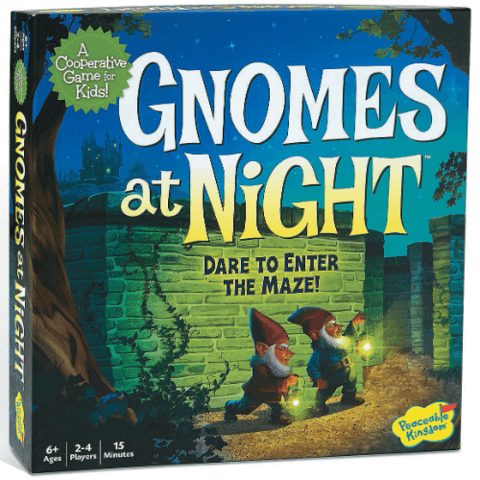 The Queen's treasures have been stolen! In Gnomes at Night, players take on the role of two gnomes tasked with collecting the Queen's treasures from the castle labyrinth. However, the gnomes will have to work together to be able to accomplish this task. As one player moves their gnome through the maze, the second player's gnome will move through their maze as well. Once one player hits a wall, the other player will be able to take control to navigate them both towards the necessary treasure. Collect as many treasures within the time limit and win the Queen's favor!
Aidan's Pick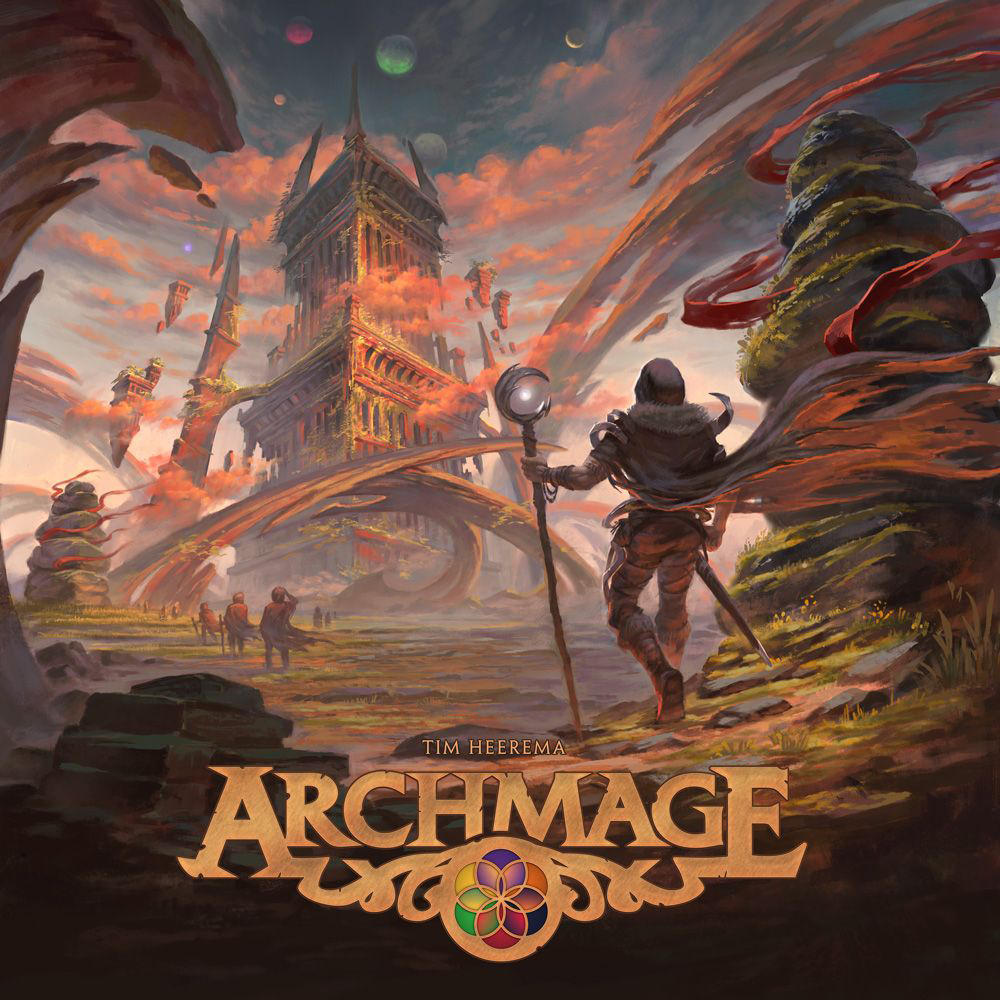 Archmage (2018) - Fantasy, Area Control, Territory Building, Pattern Building
In Archmage, players take on the role of fledgling mages tasked with exploring their lands to recover relics, gather followers, and train the future generation of mages in the six spheres of magic. Over time, the mages will continue to gain power until the time of reckoning arrives and a new Archmage is chosen. Each turn players will travel across the map to gain relics and encounter opponents, as well as recruit new followers, test the abilities of their apprentices, and more. After a number of turns (determined by player count), the mage with the greatest power will be declared the new Archmage!
Roheen's Pick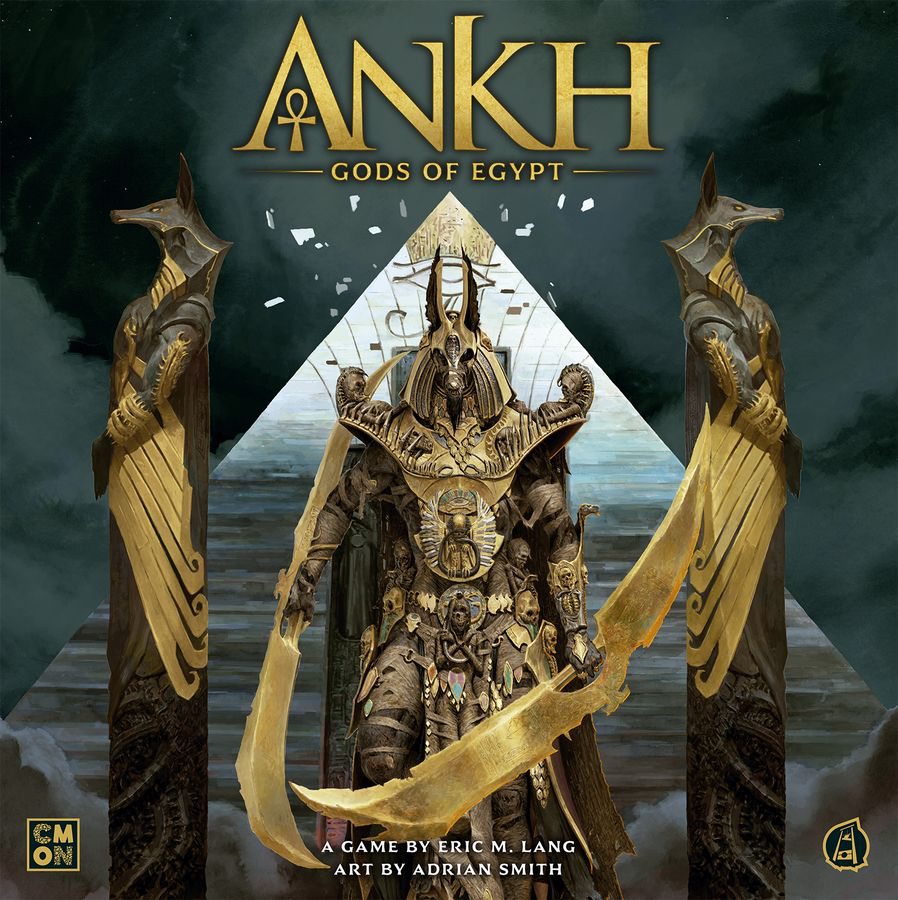 In Ankh: Gods of Egypt, players take on the role of the Gods of Ancient Egypt, trying their best to survive as their followers begin to forget them. Players can ensure that their memory will stand the test of time by summoning monsters, building caravans, and converting new followers. If necessary, players can also team up to ensure a joint victory. All gameplay, including combat, is non-random. The only way to win is through your godly wits alone. 
Daniel's Pick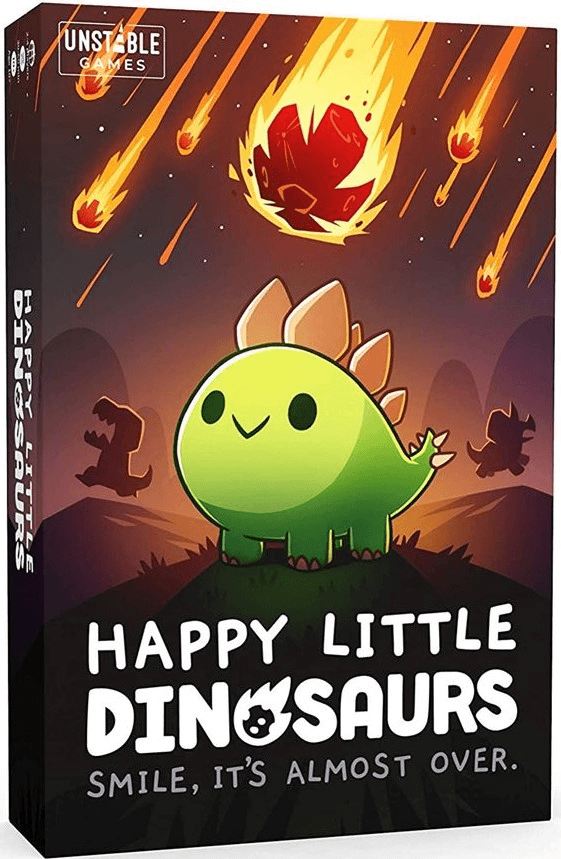 In Happy Little Dinosaurs, you are a dinosaur who is just doing your best to survive. Players race to either reach 50 points first or be the last one standing. As play goes on, players will collect disaster cards. If someone collects three disaster cards of one type or one of three different types, they will be eliminated. Will your dinosaur survive, or will they be crushed by a meteor? Only the cards will say. 
Wes' Pick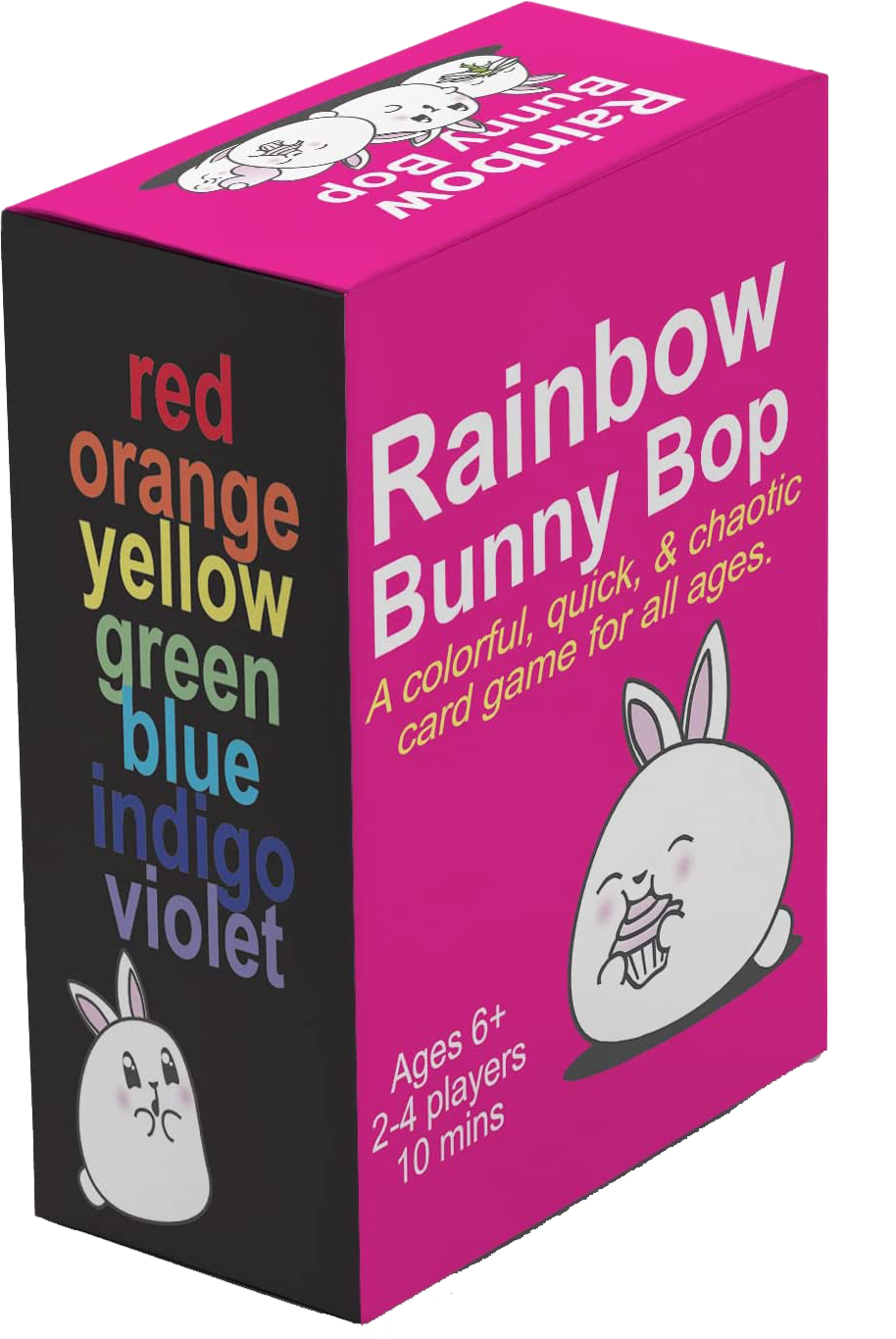 Rainbow Bunny Bop (2018) - Family Game, Party Game, Speed Game, Local Designer!
Have you ever played Dutch Blitz but wished it had more colors and cute bunnies? Then Rainbow Bunny Bop is for you! In this game by local designer Becky Young, players race to get rid of all of their cards first. Players flip cards simultaneously, rushing to add them to one of the three piles in the center. Once someone plays "red," someone else can then play "orange," and so on until the pile has gone through the whole rainbow order and finished with "violet." The player to get rid of all of their cards first wins!
Sophi's Pick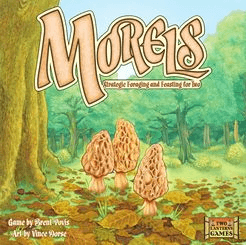 Morels (2012) - 2-Player Game, Set Collection, Hand Management, Local Designer!
In Morels, players are foraging their way through the forest to collect and cook the greatest combination of mushrooms! The game is played with two decks: the Day Deck which contains all of the materials that can be foraged during the day, and the Night Deck which can only be used at night. Players will draft from the forest, but after each turn, one card from the forest will move to the decay pile. Sell, sizzle, and secure your victory by gathering the most points!