Recap on local game designer Becky Young hosting a Demo Day event for her self-published game Rainbow Bunny Bop!
Game Demo Day
Designer Becky Young
Saturday, May 7th 2022
2:00-4:00 PM
This recap is a bit late, but we felt it was important to revisit!

Blue Highway is incredibly happy to have hosted a demo day for local Seattle game designer Becky Young!
Becky Young's self-published game Rainbow Bunny Bop is a wonderful family game; full of energy, color, laughter, and chaos.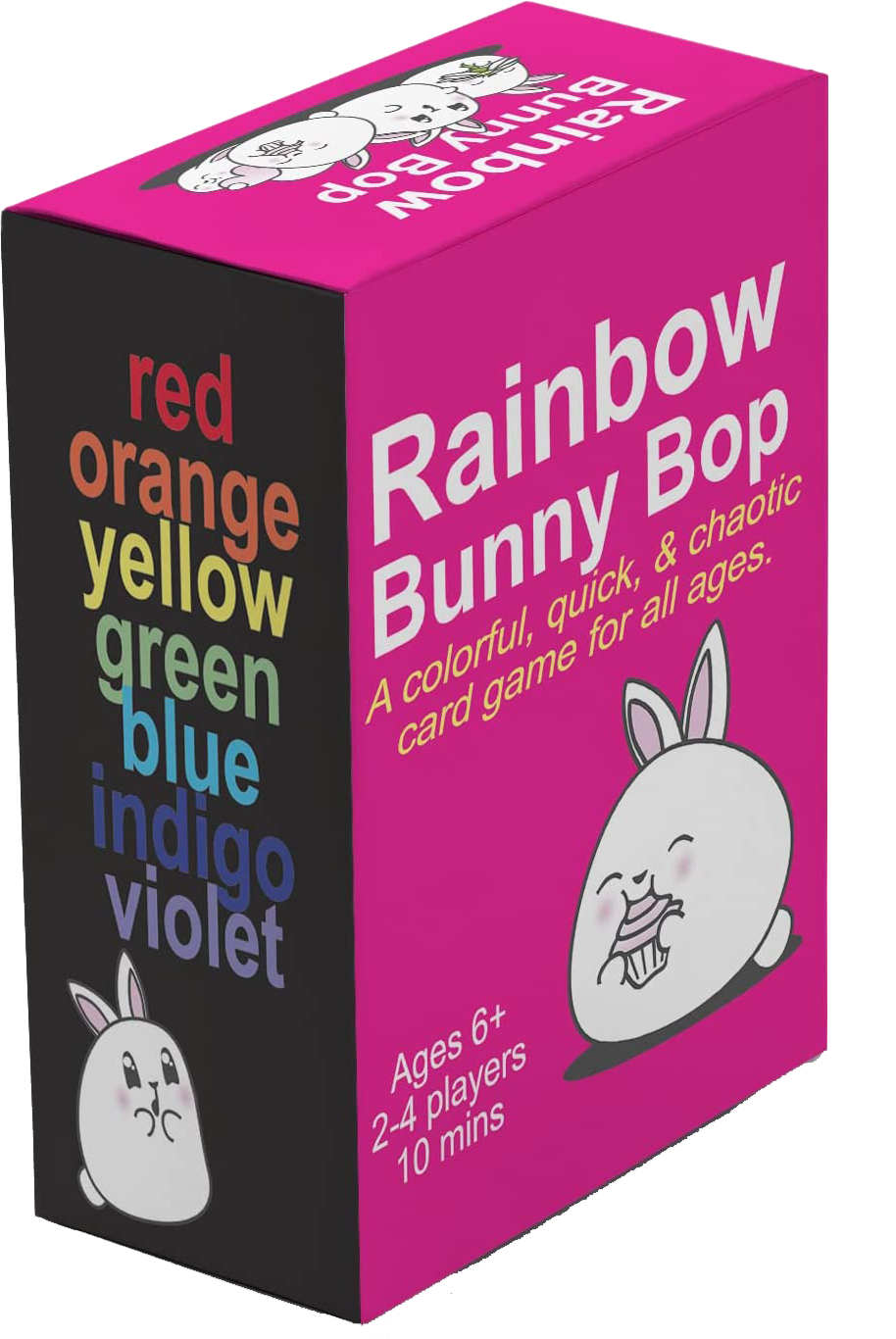 Becky Young set up at a table with her game and a variety of fun merch prizes!
Customers and staff learned to play Rainbow Bunny Bop - we had a blast!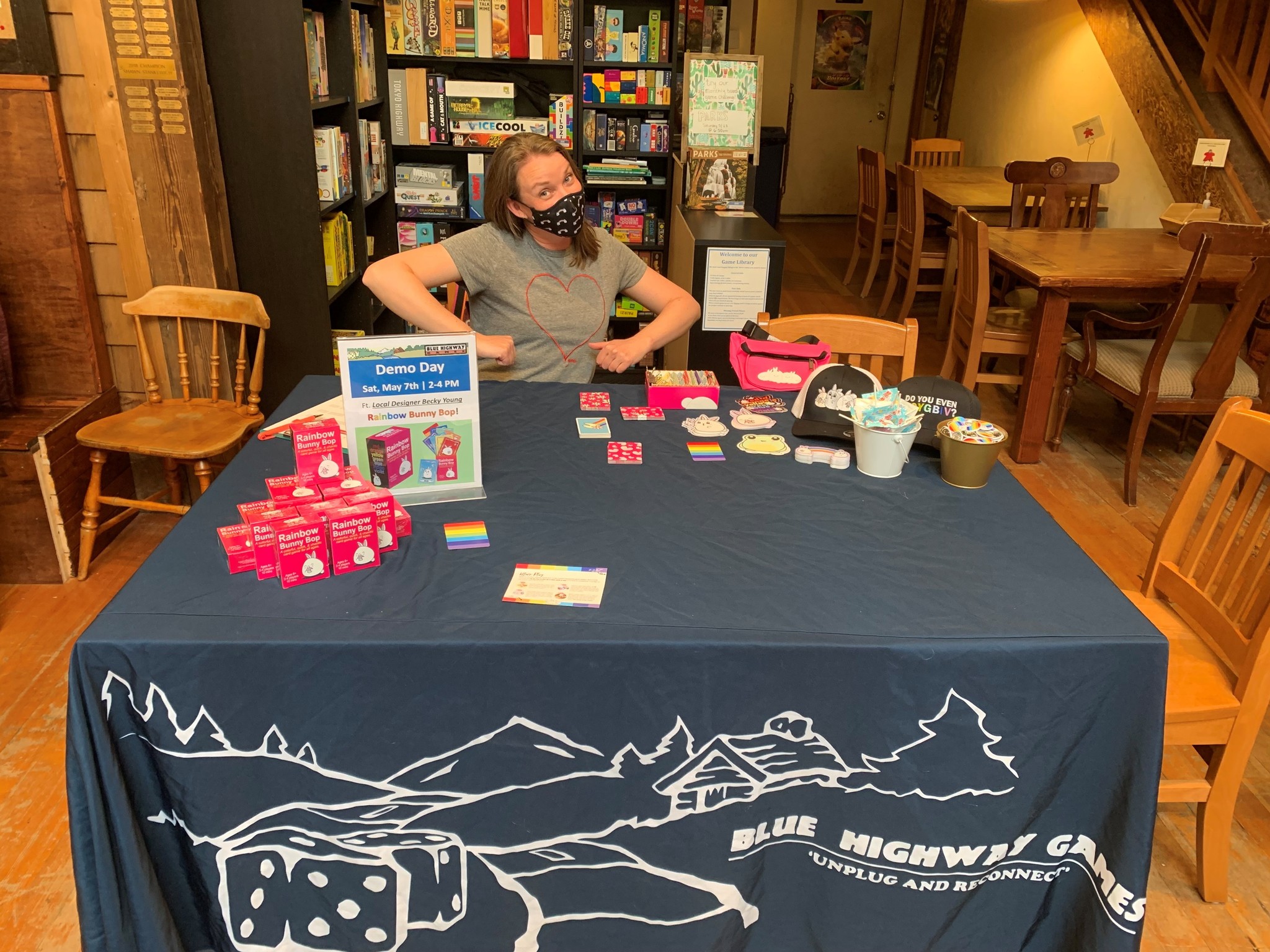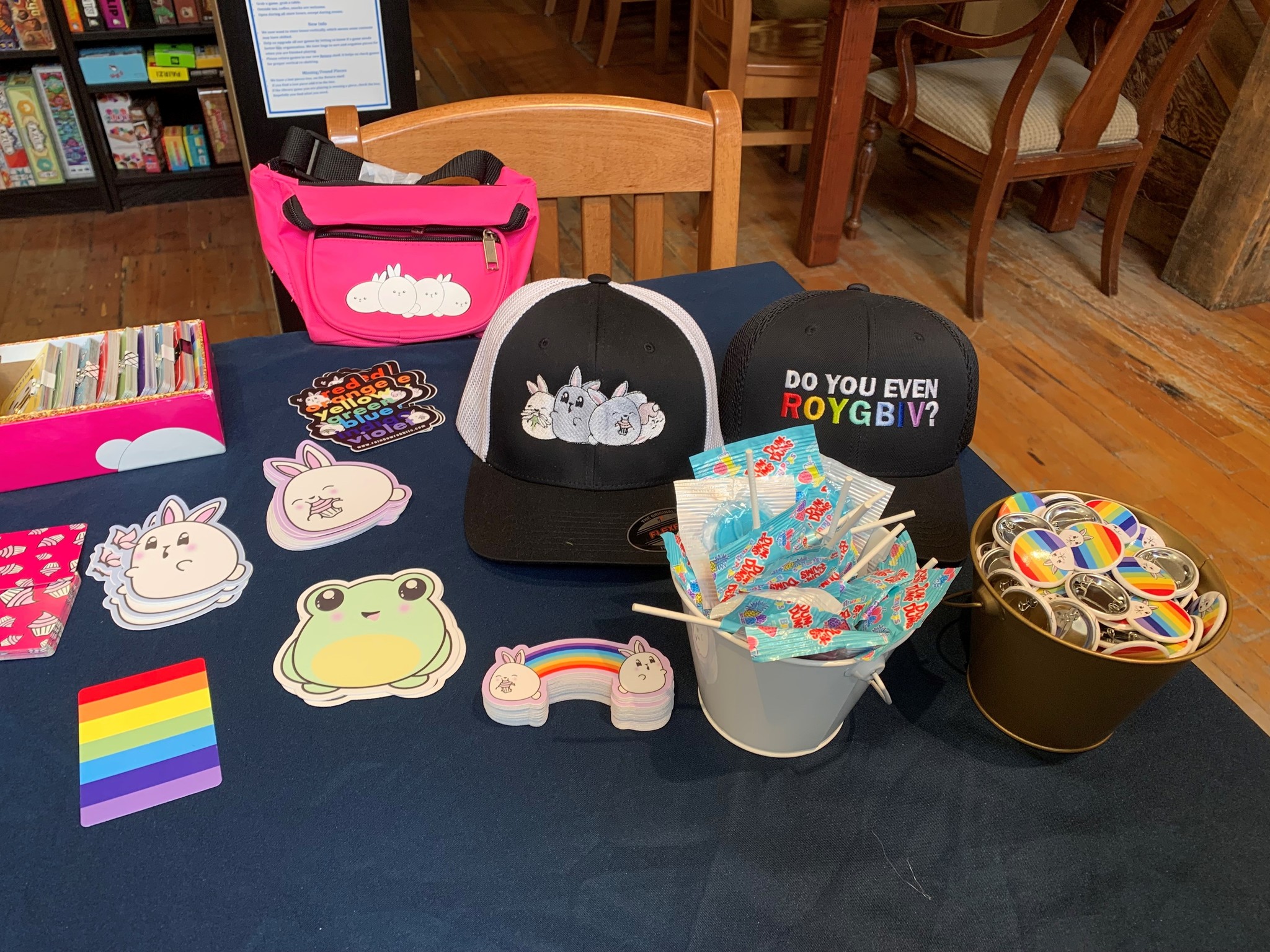 Rainbow Bunny Bop was sold in-store for the first time on the same day of the event. It sold so well through the rest of May that it made it into that month's Top 10 Best Sellers for Kids/Family Games!
Little known fact: Rainbow Bunny Bop was released in 2018 under its original name Rainbow Rabbits!
In the year 2021, Becky Young held a followers contest to submit & vote on new names for Rainbow Rabbits for her next 2022 printing - and Rainbow Bunny Bop won!
Check out more about Becky Young & her game in the links below!
And follow Rainbow Rabbit Games on social media!


Rainbow Rabbits Games - Instagram
Rainbow Rabbits/Bunny Bop - Board Game Geek