Posted on
By Kyndra Williams | she/her & Soby Haarman | she/her
Posted in Staff Picks
What games are the BHG staff excited about this month?
Every month BHG staff pick out 1-2 of their favorite games to share! We strive to highlight a diverse range of tabletop games!
What would be your top pick this month?
Josh's Picks: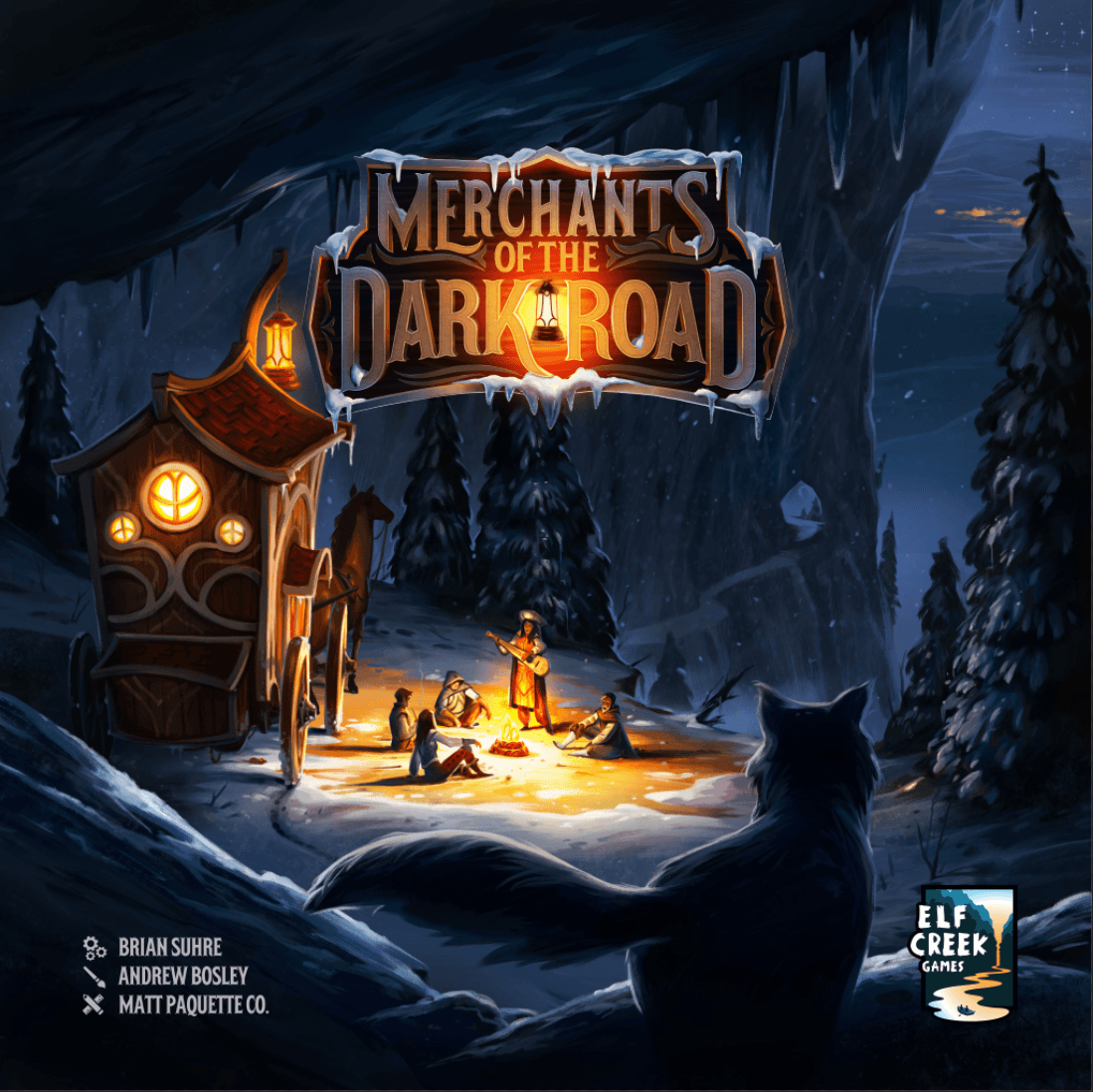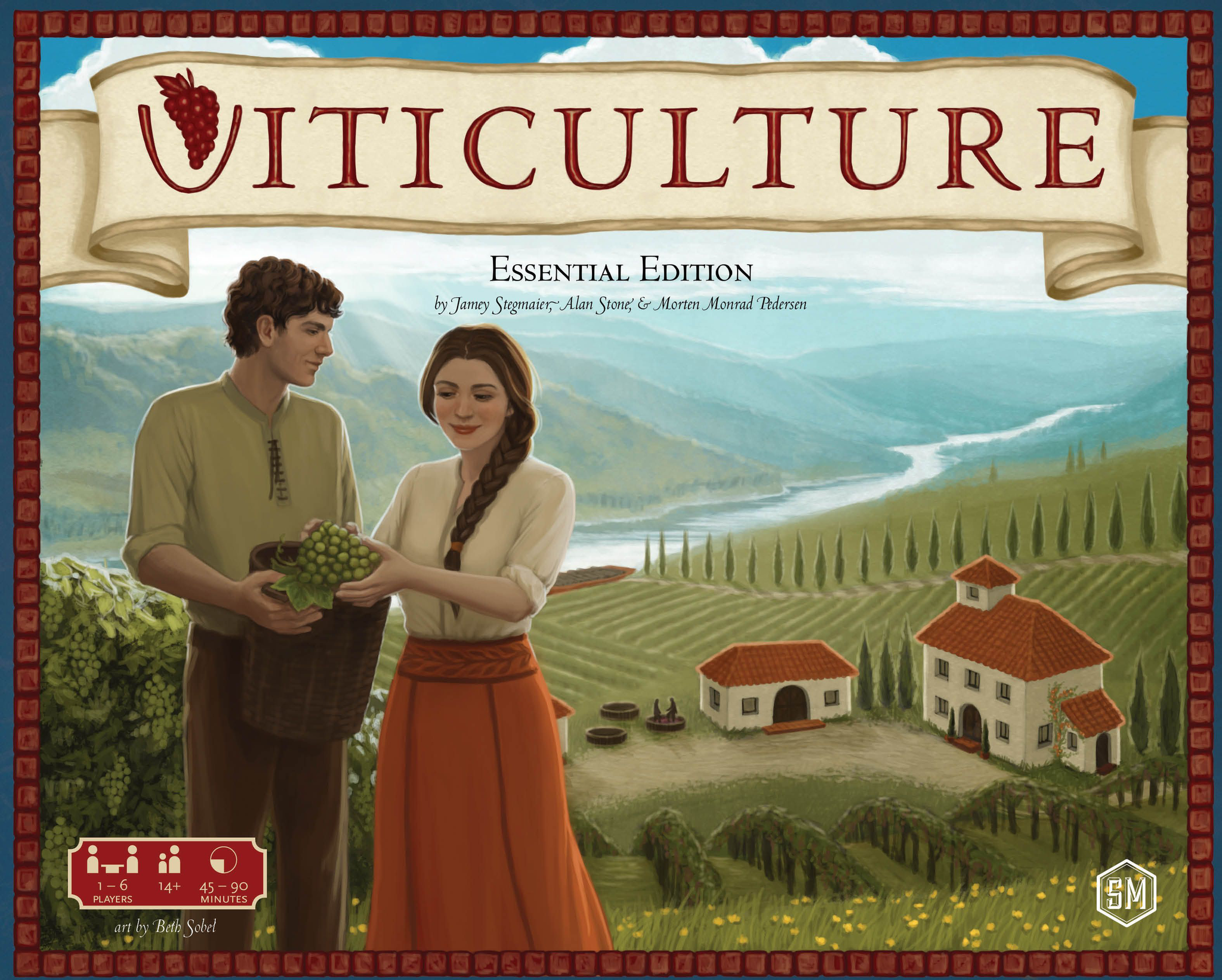 Merchants of the Dark Road (2022) - Market, Dice Rolling, Worker Placement; Strategy
In Merchants of the Dark Road, you are working to prepare for the dark season - the half of the year in which there is no daylight. In order to keep your cities thriving, you, along with a few other brave merchants must traverse the treacherous paths between cities until you reach the capital city. In the capital, your actions will follow the rondel action system as you collect and produce new items, hire heroes to travel with you, manipulate the market, and so much more. As you return to your village you gain both coin and notoriety. However, you must balance your fame and your fortune, as your final score will be the lowest of these two scores. After all, what good is a purse full of coin if the people don't sing songs about you, and what good is a song with an empty mug of ale?


Viticulture Essential Edition (2015) - Economic, Worker Placement; Strategy
Enjoy the joys and challenges of running a Tuscan vineyard with 2-6 players or try the solo-mode version! Strategize how to grow your vineyard and earn victory points by using hand management, worker placement, and resources. Each round is separated into four phases, one for each season. Players throughout the year will hire workers, plant vines, give tours, work with vendors & guests, harvest grapes, age wine, meet wine orders, and more! Viticulture Essential Edition is a highly rated tabletop game on Board Game Geek, and is a staple for game enthusiasts and a great introduction to heavier weight strategy games for those looking to branch out. The artwork by the WA local artist Beth Sobel makes the game incredibly beautiful to look at. Will you be able to create a flourishing vineyard to claim victory? 
Kyndra's Picks: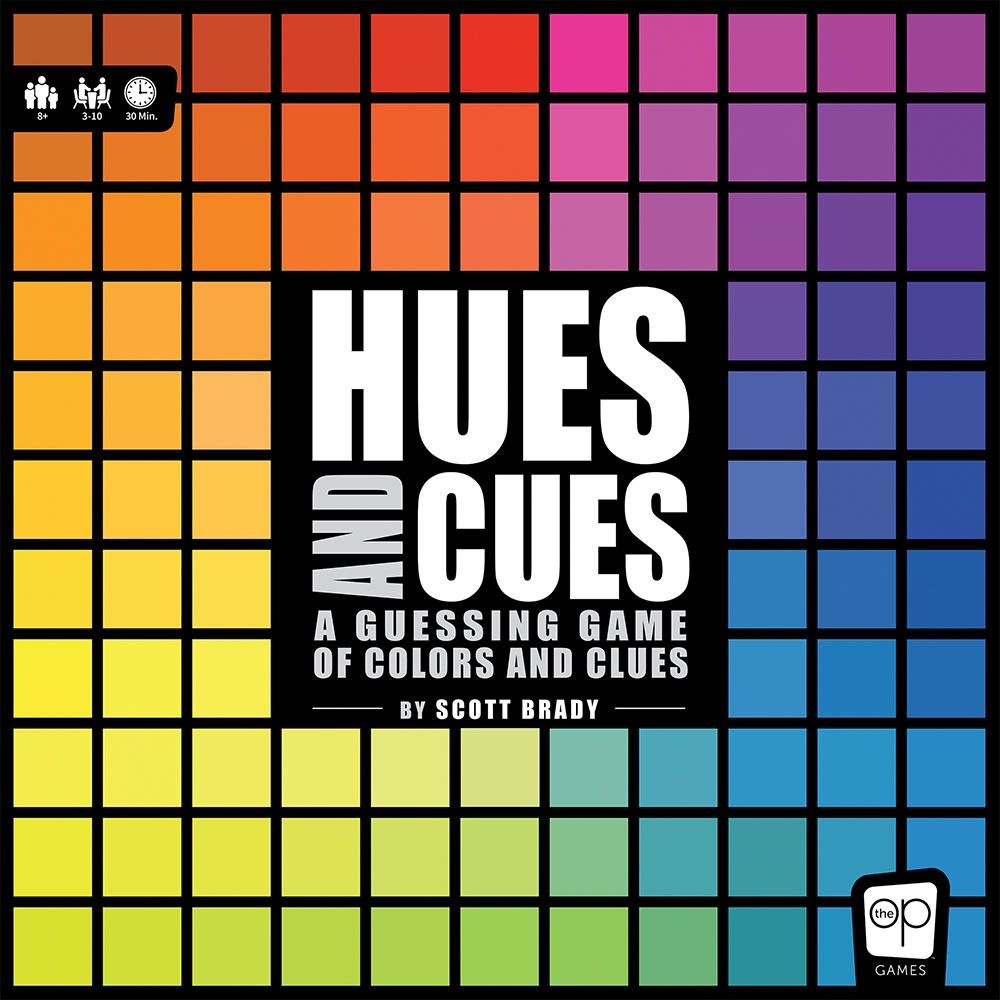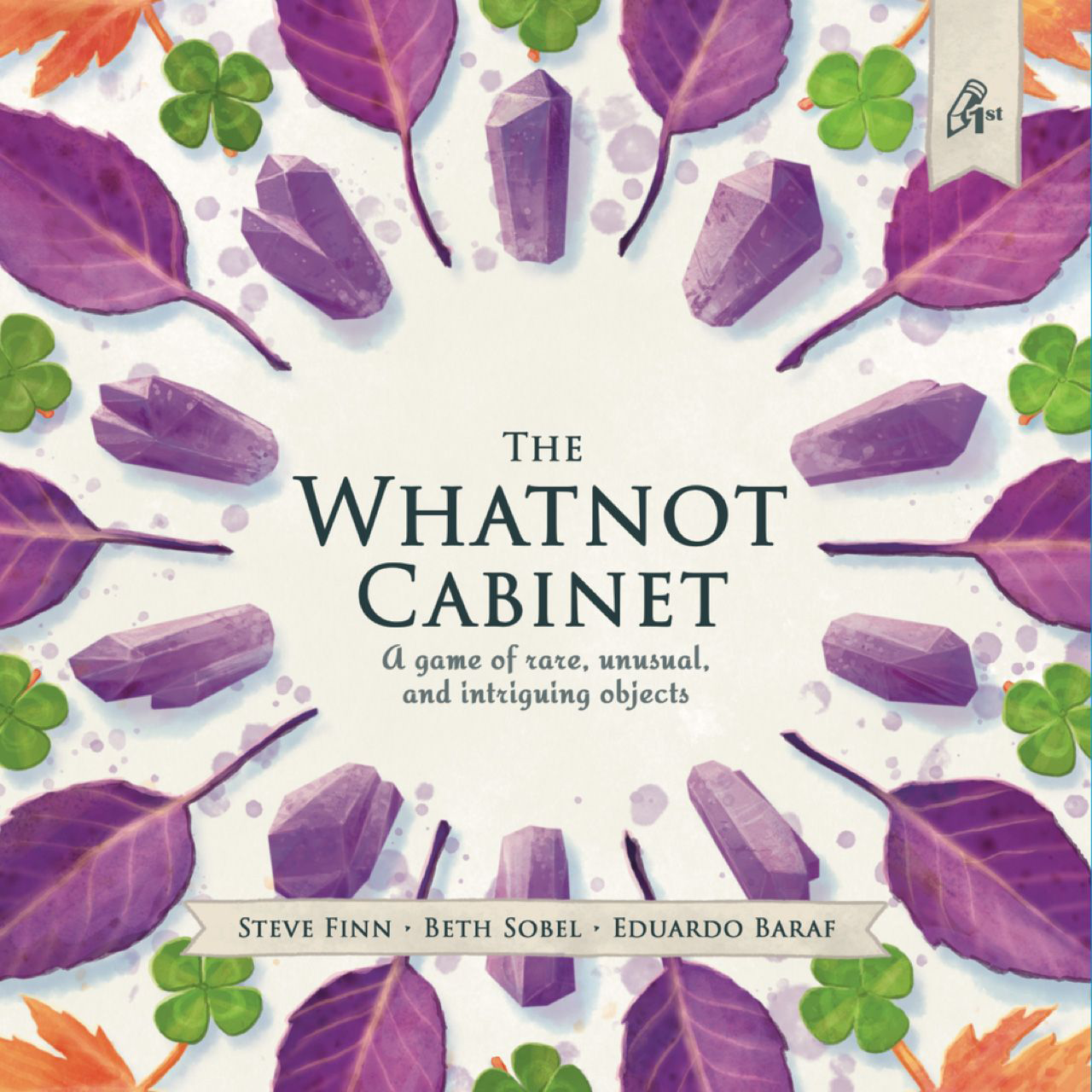 Hues & Cues (2020) - Deduction; Party
Gather a group of 3-10 people to play a color deduction game! Everyone takes turns giving clues and guessing. Try to figure out what color square on the prism grid the clue-giver is trying to have the guessers place their pawns on or near. Points are earned by both the clue-giver and guessers by how close players are to guessing the specific color. Can you figure out what color is "apple", "ocean", "sunflower", "rust", or "sand"? Debate with the other players about the clue and make your best guess! You'll soon learn how similar or different you and your friends and family view the colors around you!

The Whatnot Cabinet (2021) - Set Collection, Tile Placement; Strategy & Gateway
We all know someone who enjoys collecting treasures along the beach or discovering knick-knacks. In The Whatnot Cabinet 2-4 players simulate the experience of collecting trinkets such as shells or gems and placing them in their curio cabinets. Players take turns choosing from the action options available each round to decide how they want draft tiles from the "outside" to complete set collections in their "cabinets" to earn points. Players have opportunities to earn extra victory points each round to give players an additional way to strategize. The Whatnot Cabinet also has a wonderful little solo-mode option too! What curiosities will catch your eye?
Jeff's Picks: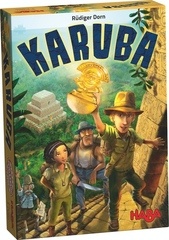 Rolling Realms (2021) - Dice Rolling Games, Paper & Pencil Games, Solo Mode Games
In Rolling Realms, 1-6 players compete to earn the most stars over three rounds by completing a variety of minigames. On each turn one player will roll the 2 shared dice, and all players have to use that roll to generate resources from their realm cards and gather stars. This game was created amidst the COVID-19 pandemic and is designed to be infinitely scaling and teachable over virtual platforms such as Facebook Live or Zoom.


Karuba (2015) - Family Games, Tile Placement Games, Exploration and Route Building
In Karuba, players take on the role of explorers racing against their opponents to navigate the dense jungle and collect the most treasure. On their turn, players lay down tiles representing paths that they can take to get through the jungle in order to navigate their explorers to their corresponding temples. All players are working with the same board layout and tile choices, but the options players have to get through the forest are endless. The first player to reach all of the temples and collect the most treasure wins!
Soby's Picks: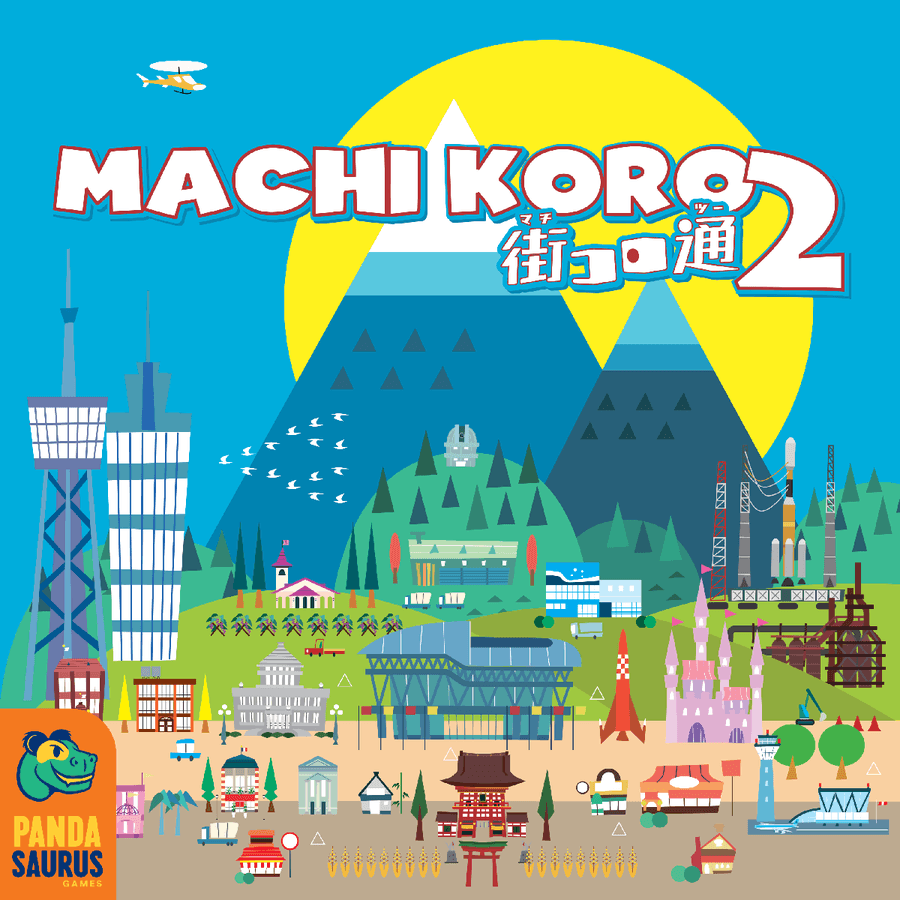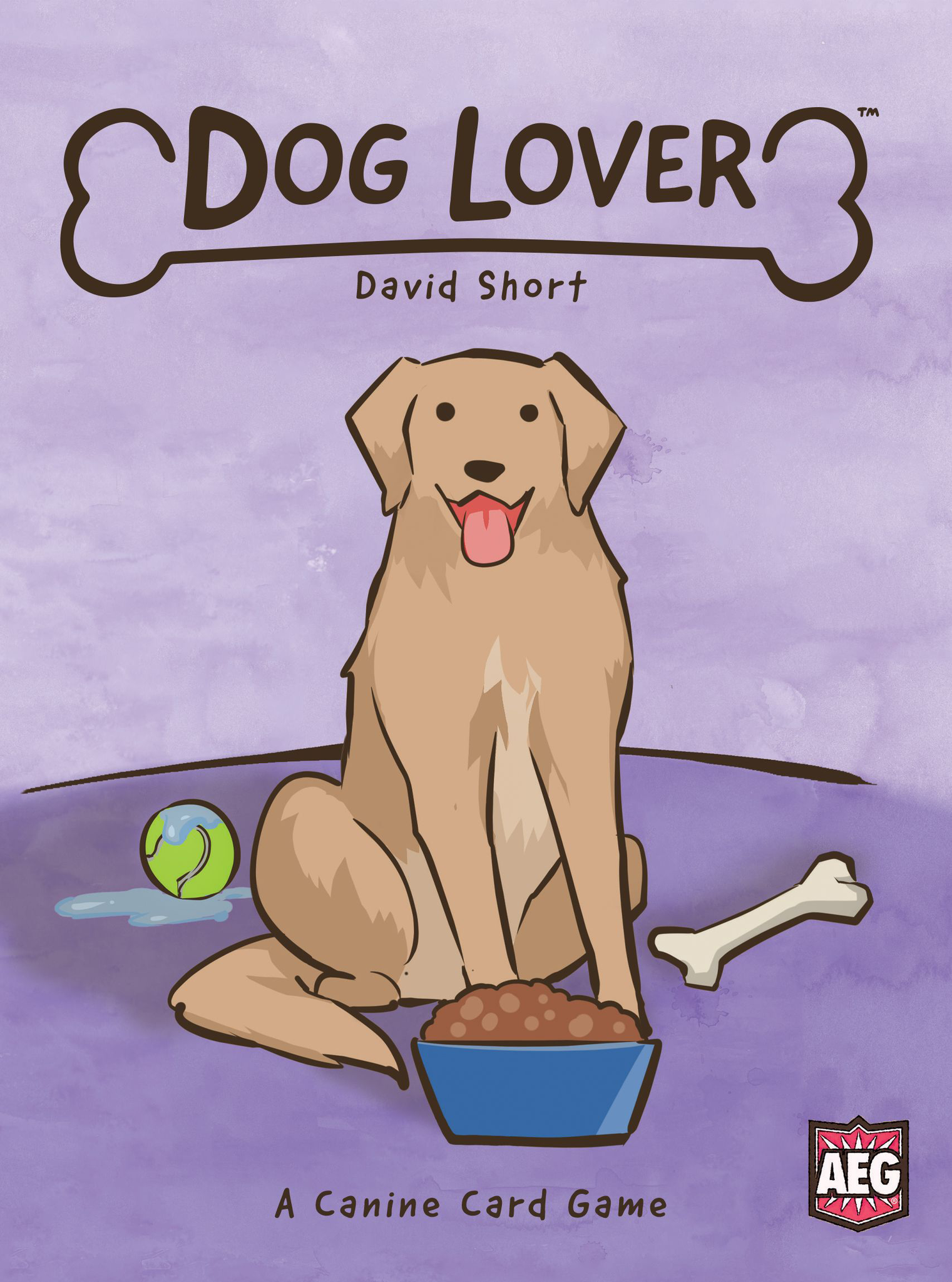 Machi Koro 2 (2021) - City Building Games, Gateway Games, Dice Games
Machi Koro 2 is a standalone reimagining of the BHG classic, Machi Koro. In this game you are competing against the other players to build the best city! On your turn you will roll dice to earn coins which allow you to purchase new properties or landmarks. Will you create an agricultural empire, or will you rely on restaurants and fast food establishments to steal coins from your opponents? The first player to construct their third landmark wins!

Dog Lover (2021) - Card Games, Tableau Builder, Set Collection
Dog Lover is the canine-themed sequel to Cat Lady, another BHG staff favorite. In this game you collect cards in order to feed your furry friends, gather new toys, rescue new pooches, and teach your old (and young) dogs new tricks! With a variety of scoring mechanisms there are plenty of different strategies to lead any type of gamer to victory. Bonus: with names like "Muttley Crew" and "Fresh Prints," how can you go wrong?
Haley's Picks: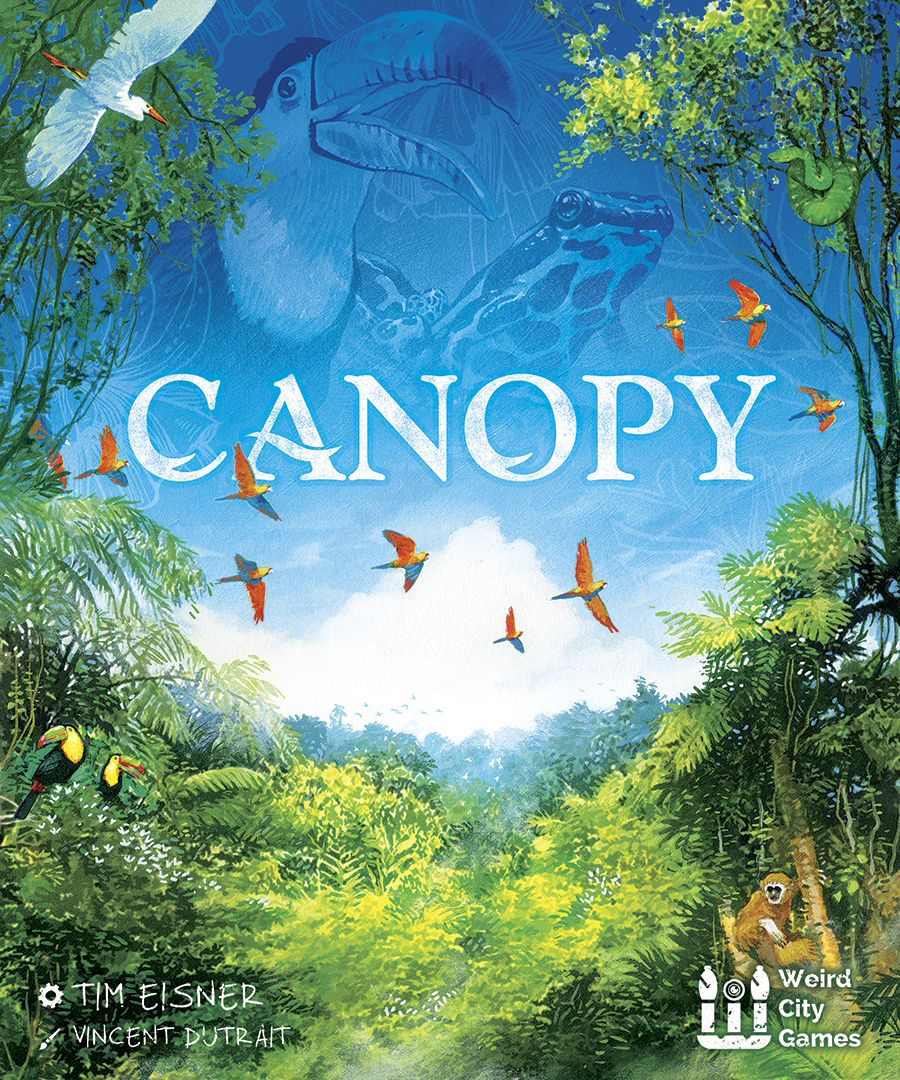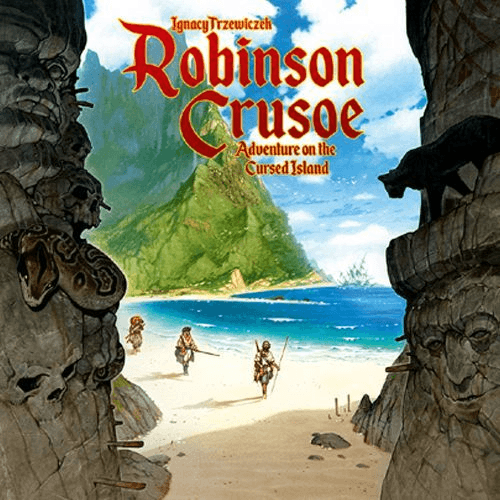 Canopy (2021) - Open Drafting, Push Your Luck, Set Collection
In Canopy, players compete to grow the most bountiful rainforest. Players take turns selecting cards from one of three growth piles. Players can look at a pile's cards and decide whether or not they want to take those cards. If not, they place the cards facedown, add an additional card, and move onto the next pile. Each new pile brings the possibility of plants and animals that can increase the value of your rainforest. However, each pile also brings with it the risk of fire, disease, and drought, and the end of your rainforest along with it. 


Robinson Crusoe 2nd Edition (2012) - Cooperative Games, Dice Rolling, Exploration & Territory Building
You have been stranded on a deserted island, with nobody but your own skills and the other players to rely on! Robinson Crusoe is a cooperative game in which players take the role of four characters from the shipwrecked crew: the cook, carpenter, explorer, or soldier. With six different scenarios to work through, players have to discuss, debate, plan and prep or face sucumbing to the island. 
Aidan's Picks: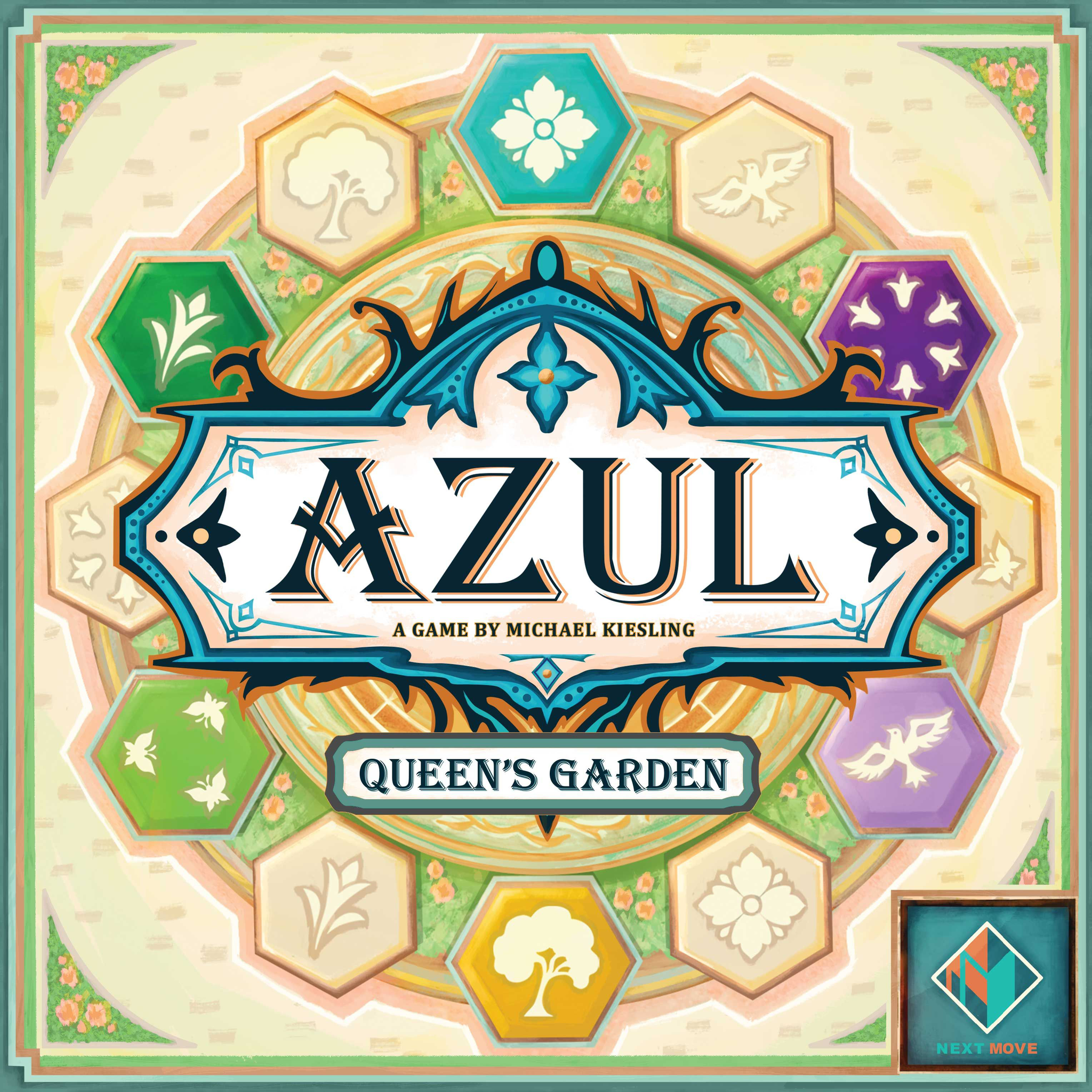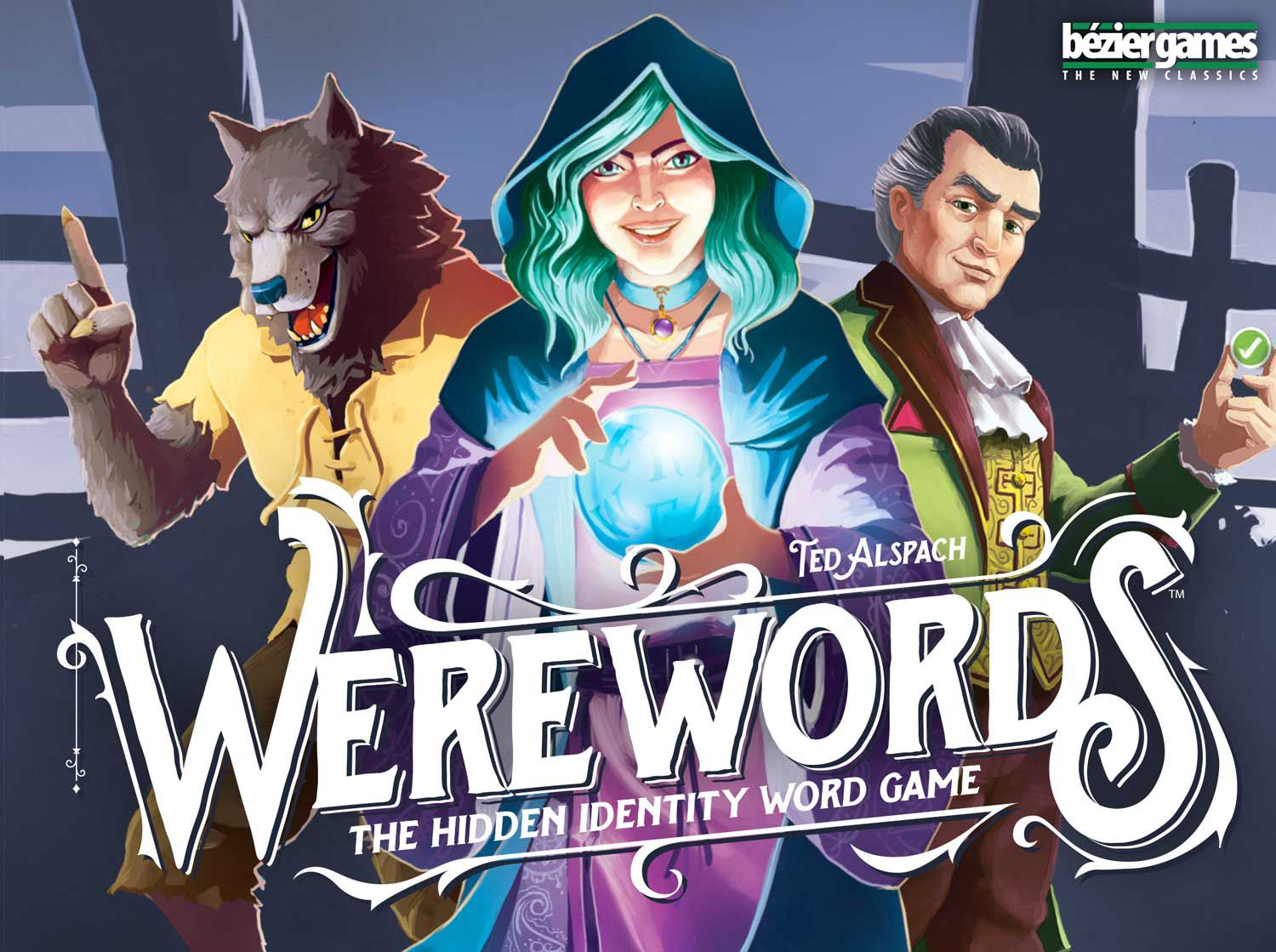 Azul: Queen's Garden (2021) - Pattern Building, Tile Drafting & Placement, Set Collection
Welcome back to the world of Azul! In Queen's Garden, you have been comissioned to design and construct the most extravagant garden for Queen Maria of Aragon. Using the iconic drafting system seen in other Azul games, you must arrange and organize a variety of plants, trees, and other ornamental features to win the queen's blessing!

Werewords (2017) - Social Deduction, Party Game, Word Game
There is a werewolf among you! In Werewords, you must work together to figure out the magic word by asking yes or no questions. However, the werewolf already knows the magic word and is actively trying to steer you away from the correct answer. Luckily, you also have a Seer among you - someone who knows the word but has to be vauge in helping you. There are three ways to win in this game. First, the players guess the magic word in time. Second, the players manage to figure out who the werewolf is. Or, finally, the werewolf can figure out who the seer is and steal victory for themselves. 
Roheen's Picks: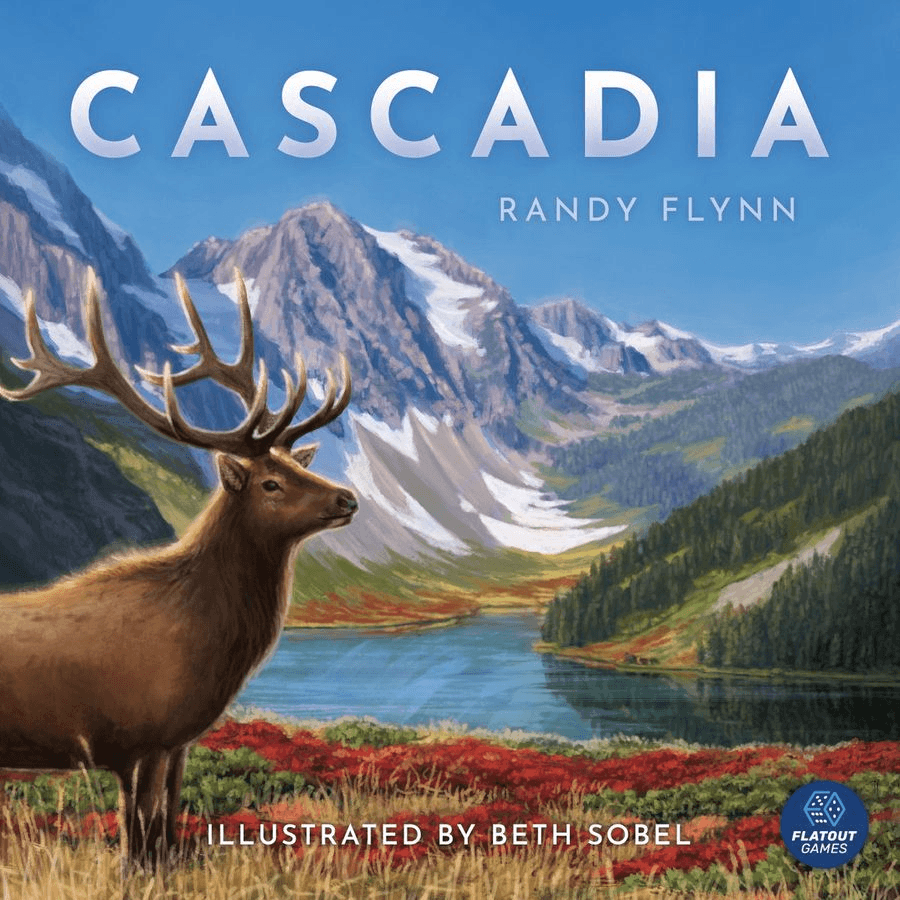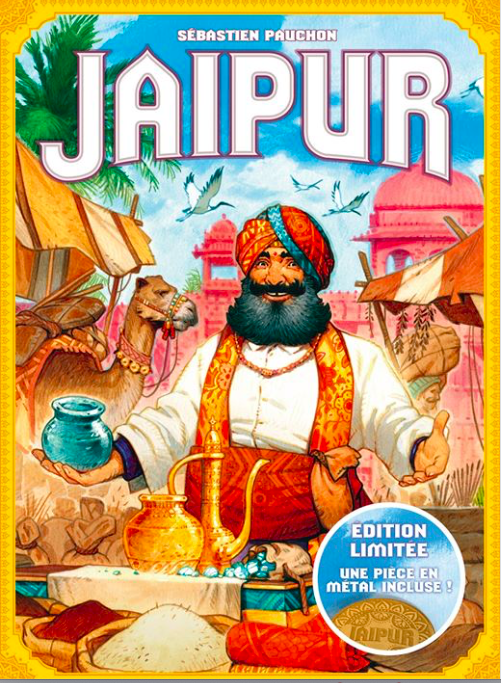 Jaipur (2009) - 2-Player Games, Card Games, Open Drafting, Marketplace
In Jaipur you are one of the two most powerful traders in the city of Jaipur. You are competing against the other most powerful trader to gain two "seals of excellence" and earn your invitation to the Maharaja's court. On your turn you can take or sell cards, and from there you can buy, exchange, or sell at better prices than your competitor. However, keep an eye on your camel herds, as a camel or two can sometimes be the difference between glory and defeat. 

Cascadia (2021) - Drafting Games, Gateway Games, Locally Designed!
Cascadia is a puzzly tile-drafting game in which you are trying to construct the best PNW habitat. By gathering different landscape tiles and populating them with a variety of wildlife, you can score the most points and claim victory. However, the animals are picky and you will score more points if they are in the proper habitat and are surrounded by other animals in a specific pattern or order. With a variety of these wildlife goals to choose from, the replay value on this game is through the roof! With the art of Beth Sobel accompanying it, Cascadia is an absolute staff-favorite.